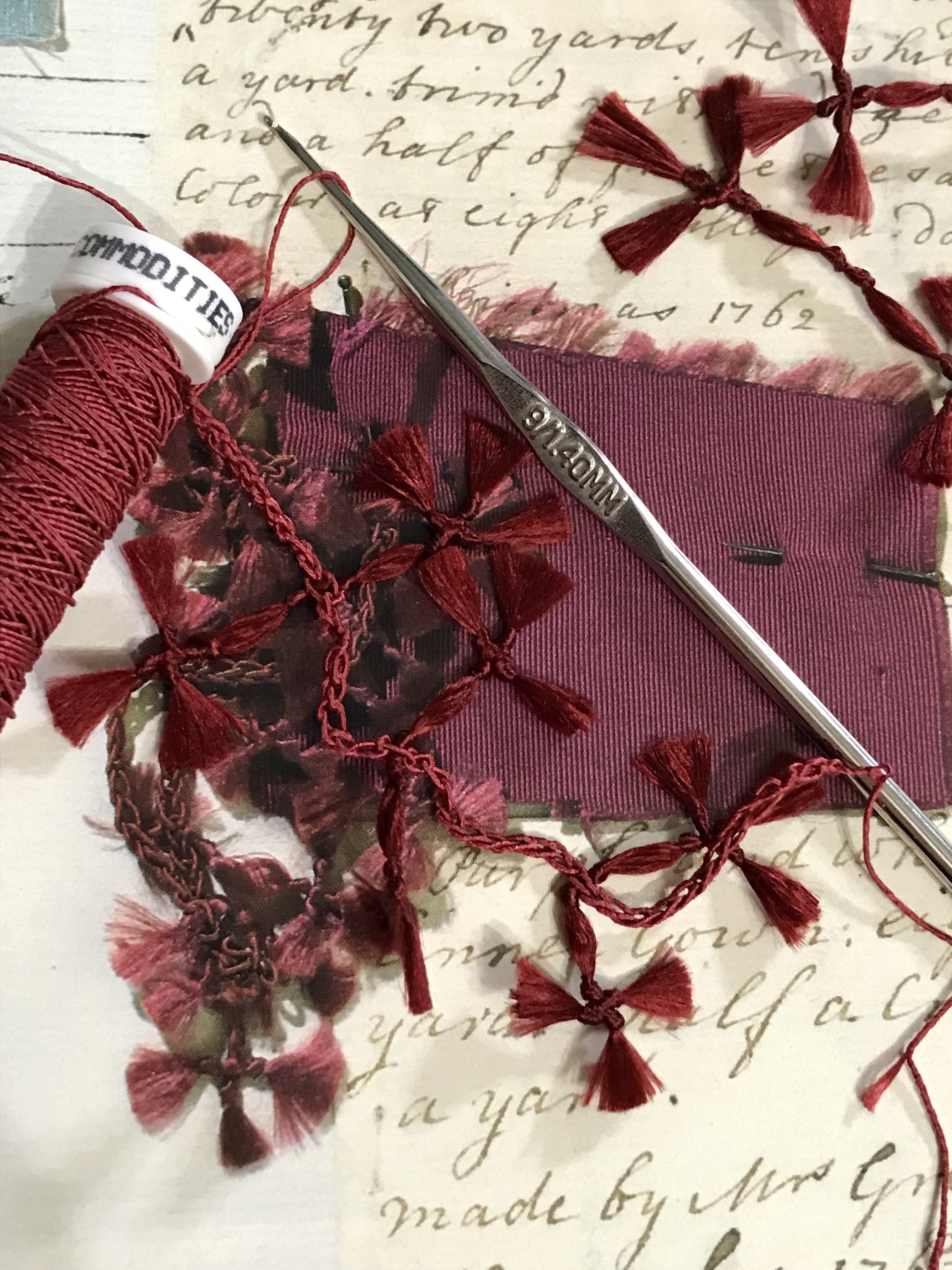 History + Technique
Have late 18th century passementerie trims captured your imagination? Then you're in the right place!
This class is intended for the historical costumer who wishes to create luxurious, highly fashionable, and period-correct trims to add the perfect finishing touch to 18th century gowns and accessories. The primary focus is the knotted fringe passementerie, or "fly fringe," used to decorate women's gowns in the 1760s and '70s. This is an advanced technique, but the lessons are written simply so that they can be followed by beginners and advanced students alike.
In this class...
You will learn everything you need to know to design and create your own unique trims to create the gown of your dreams.
To begin, we will study the history and structure of 18th c. passementerie though primary sources and examples in museums and private collections. We will then look at the construction of a variety of trim examples ranging from simple to complex. Examples will include fringes (commonly referred to as "fly fringe"), braids, tassels, flowers, and more.
Lessons include how to select appropriate materials, plan a design, work with silk threads, tie various styles of knots, and assemble them into a finished trim. Some styles require nothing more than thread and simple tools easily found at your local sewing shop, while others require specialized equipment such as a small loom. Detailed directions will be given for all samples used in the class, so you can recreate them or use them as a base for your own designs.
As part of this class, you have ongoing access to the instructor through the comments section of the class as well as a private Facebook group. For those that need even more support and/or accountability, you can sign up for monthly "Office Hours" here on Teachable. Whether you work best solo or with the additional support of peers and monthly live calls, there is an option for you!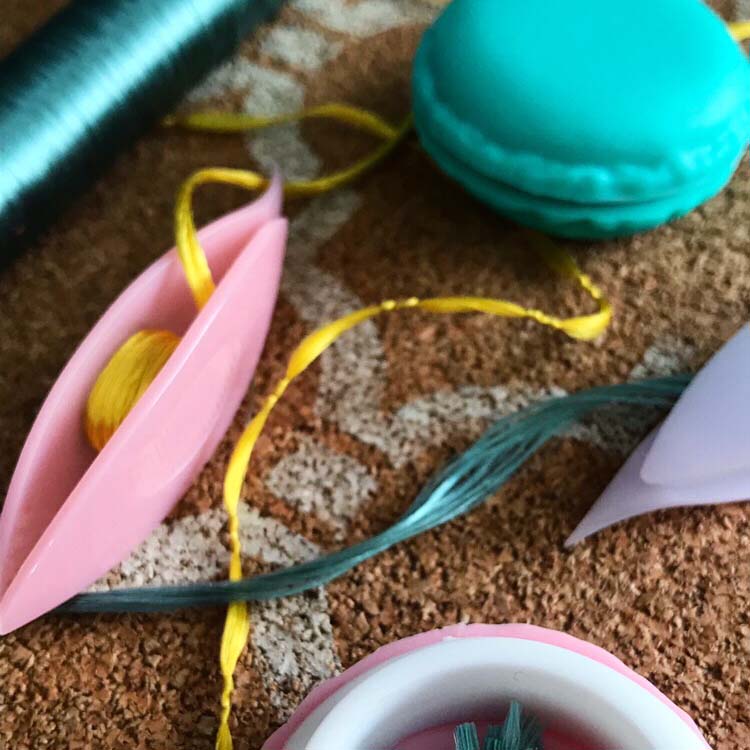 Tools & Materials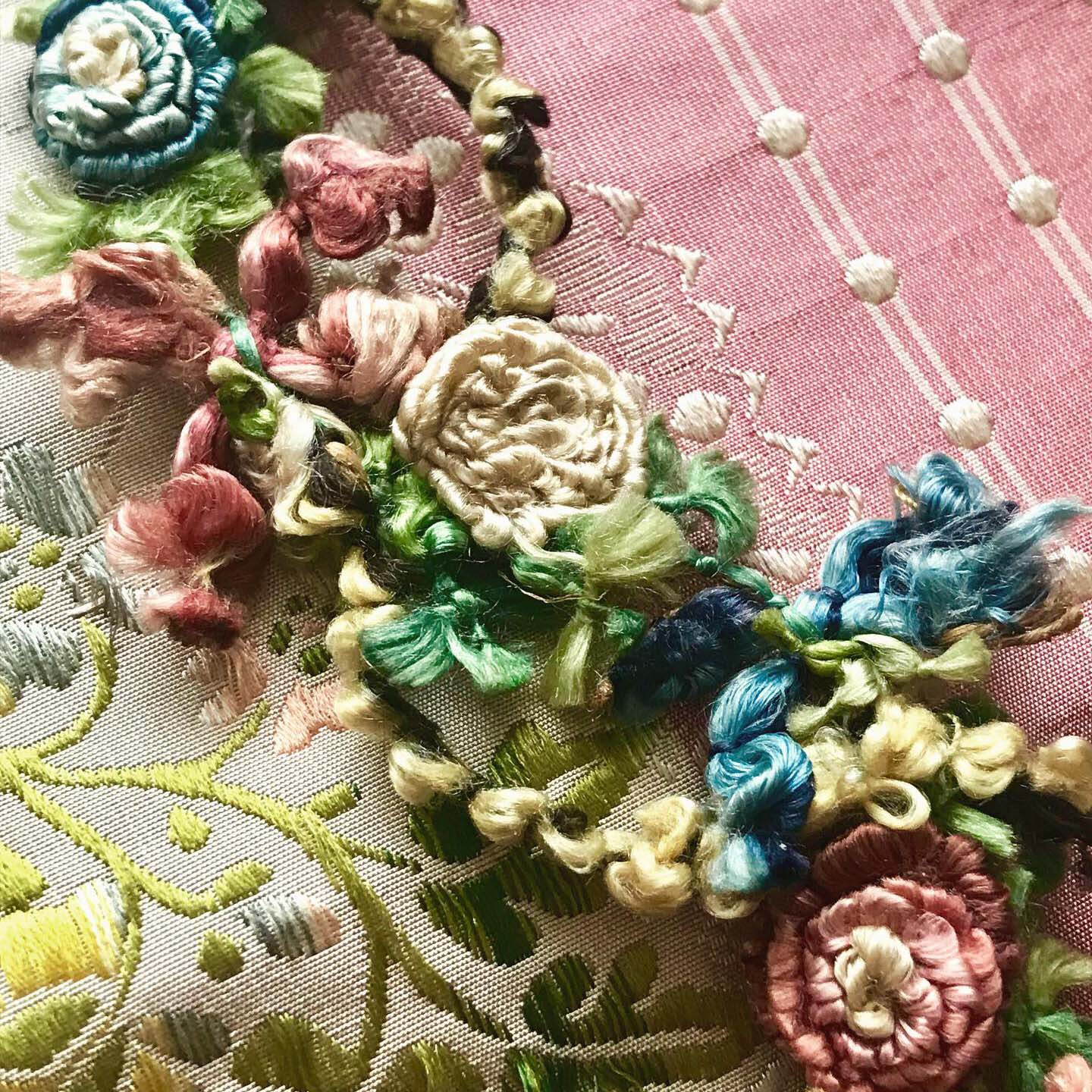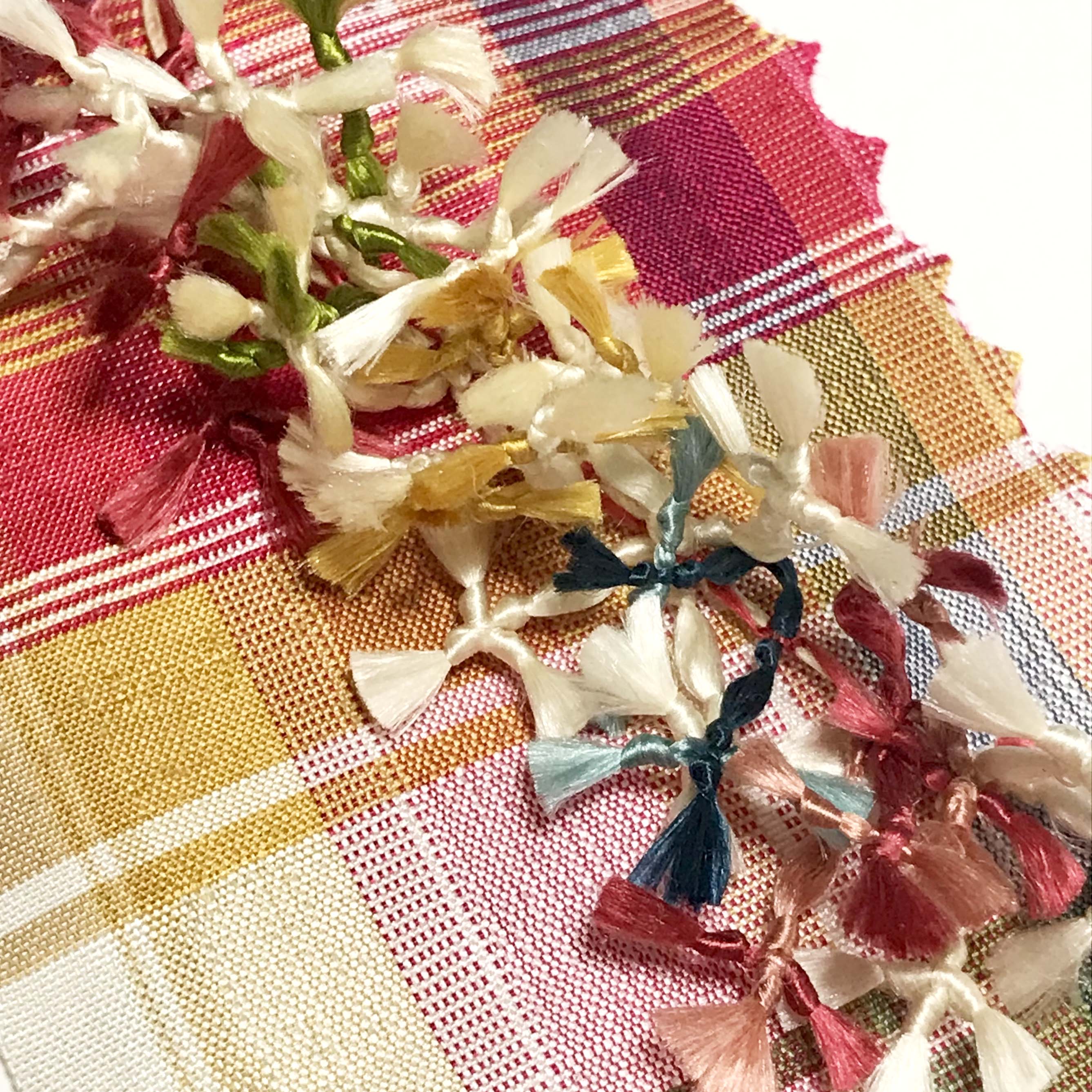 Plan Your Design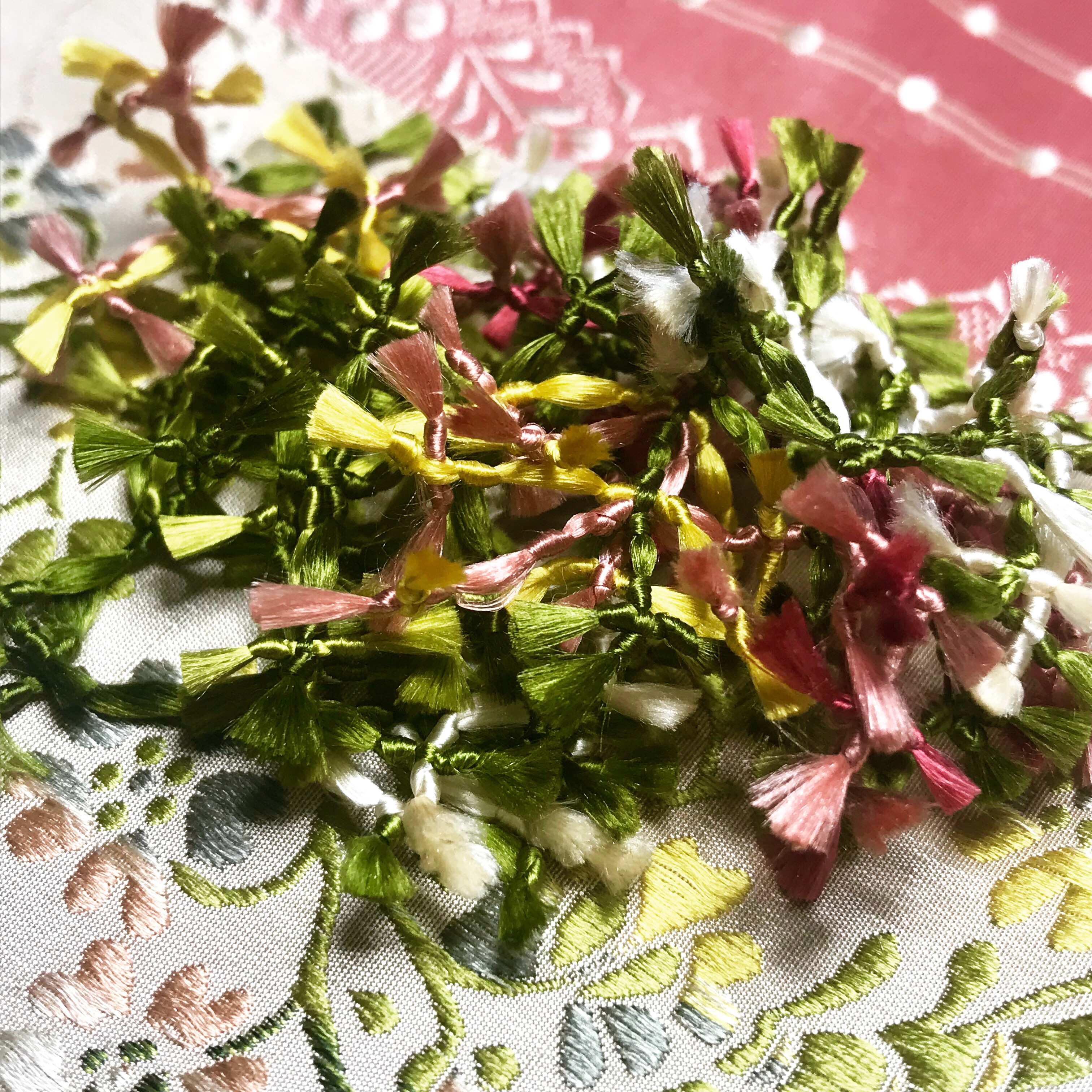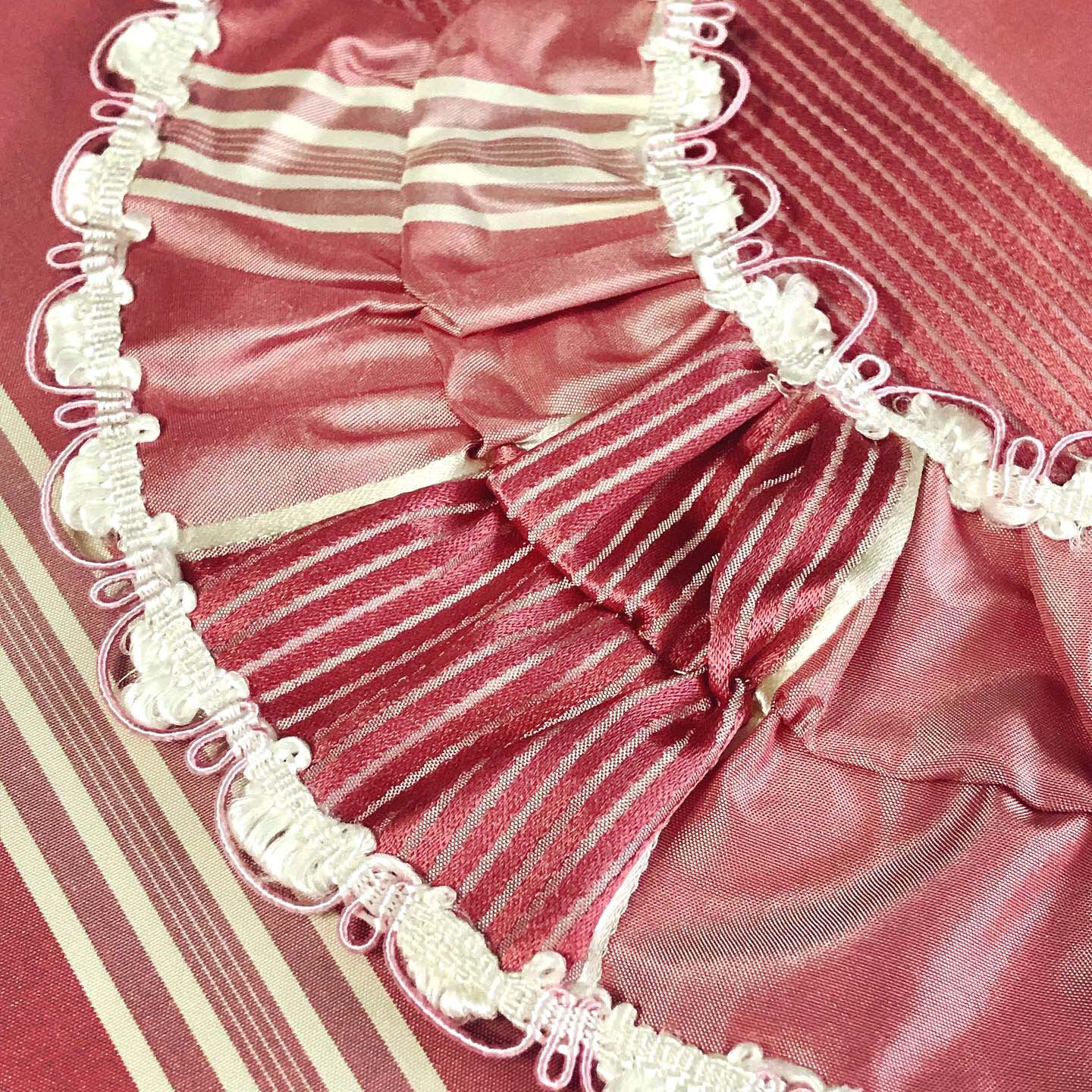 Woven Trims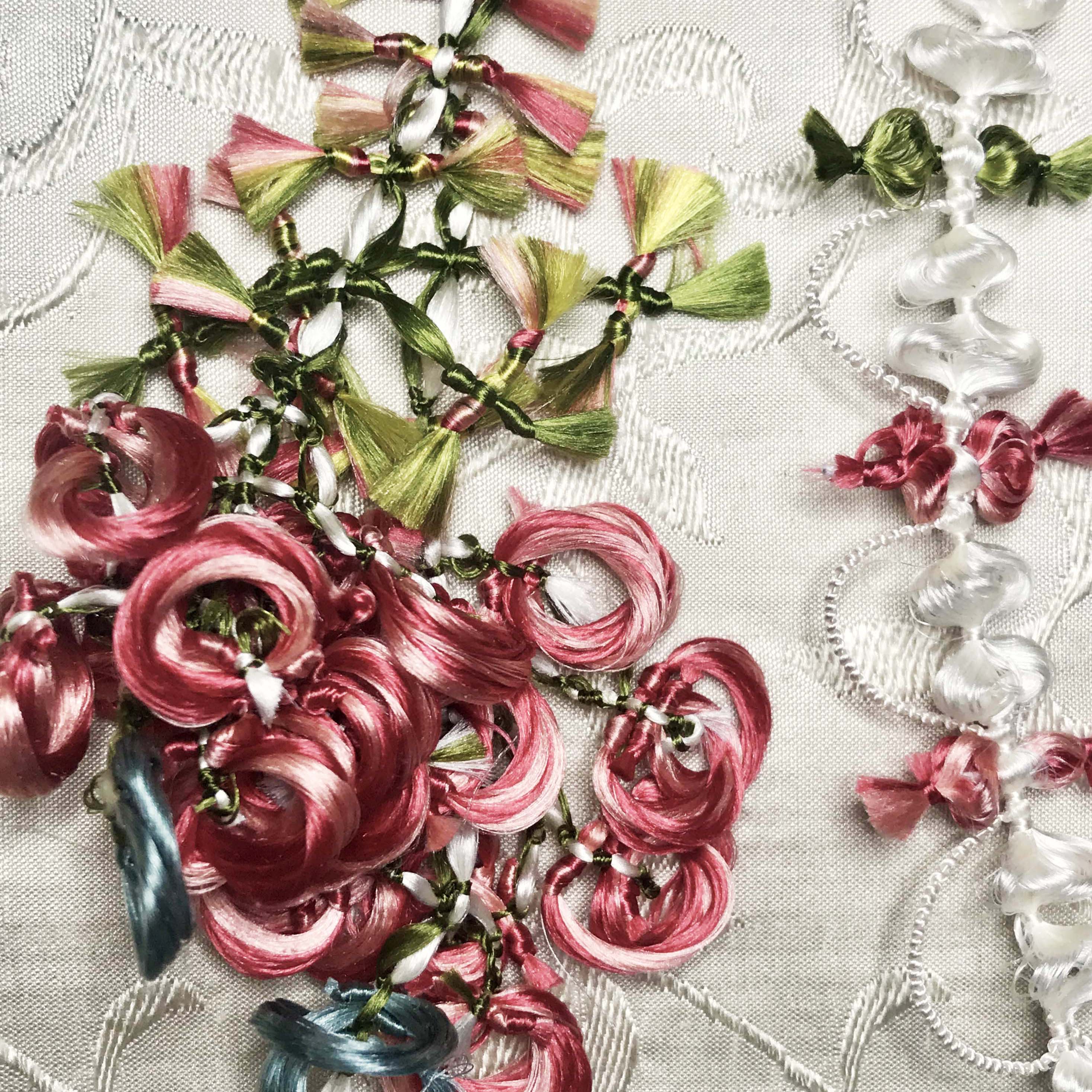 Looped Fringe & Puffed Trim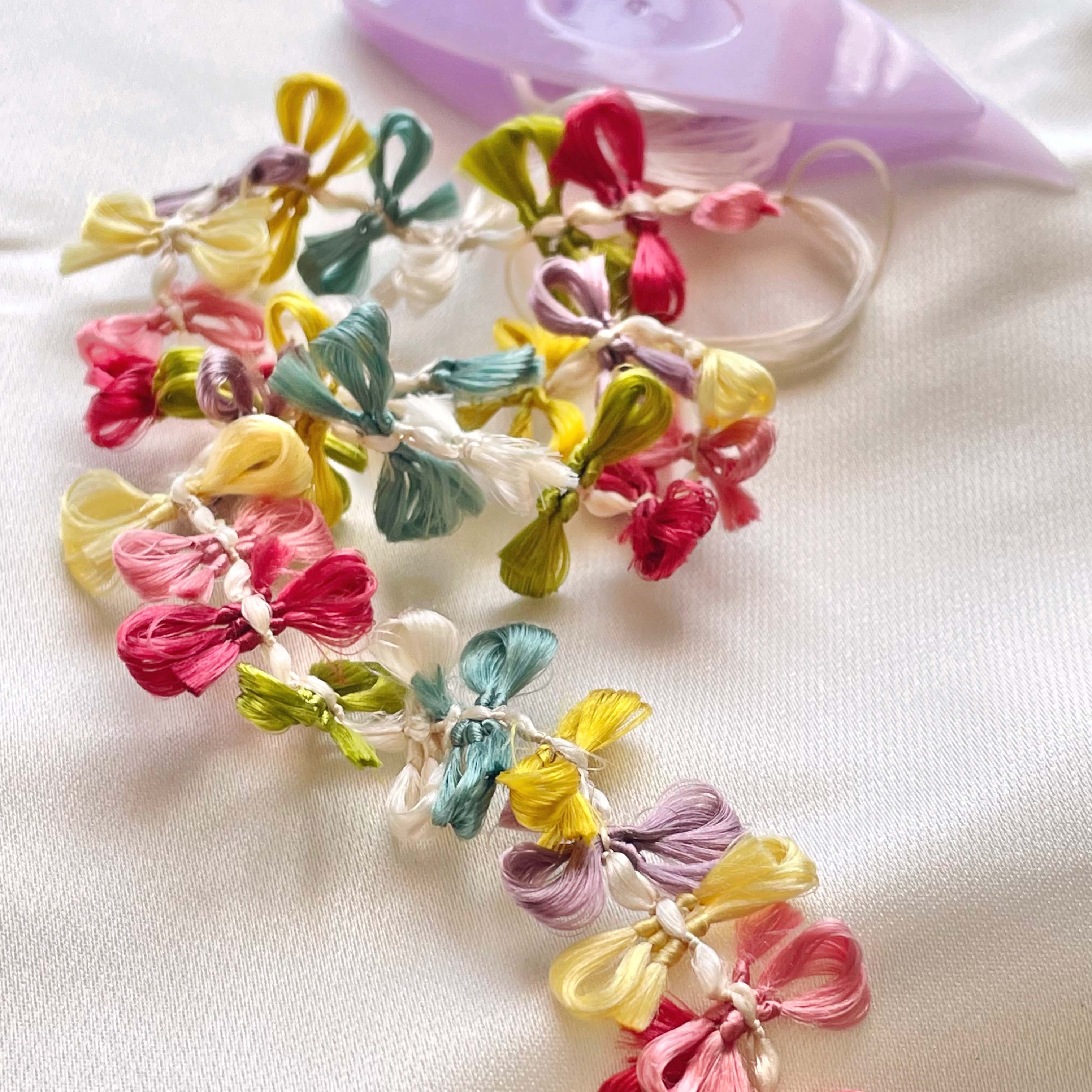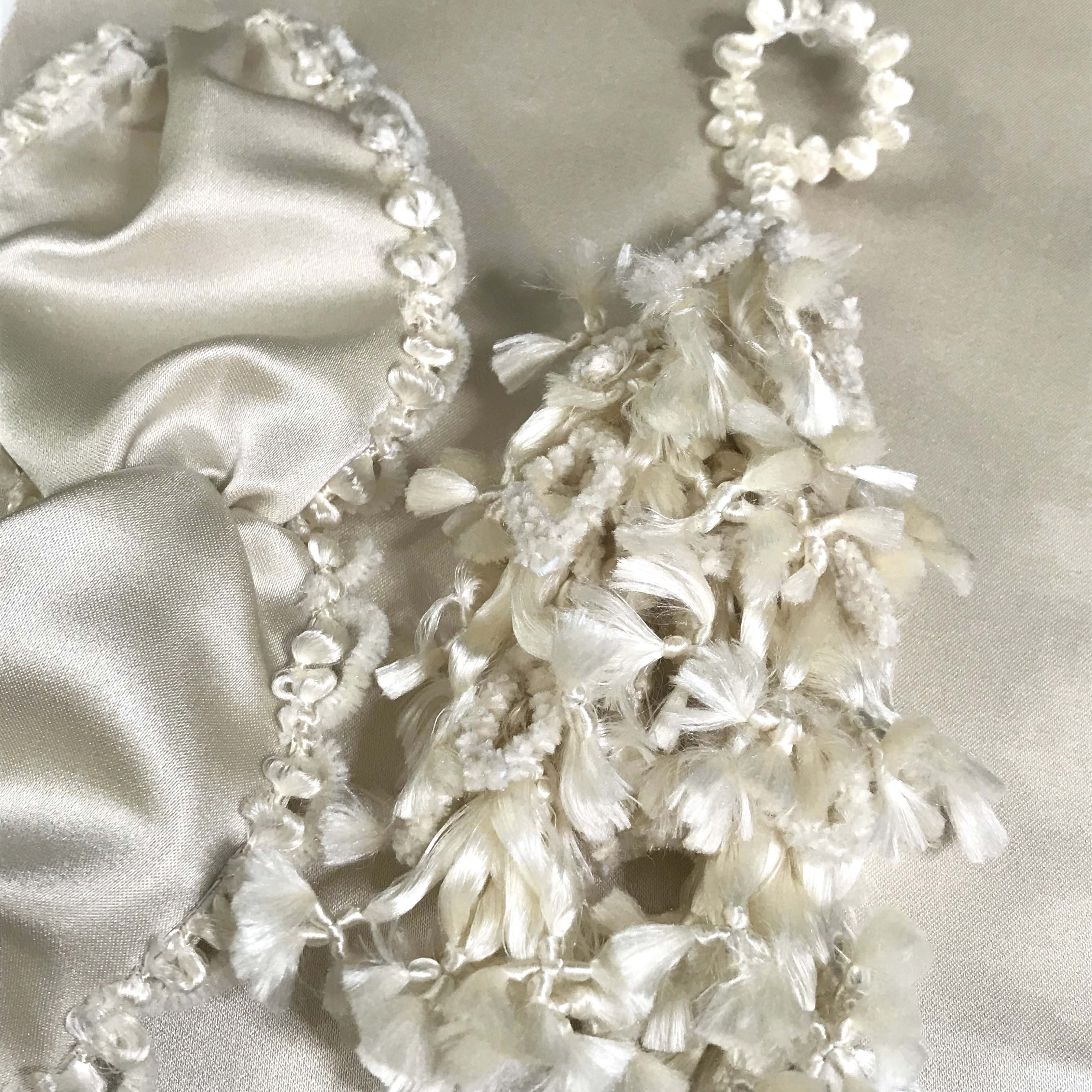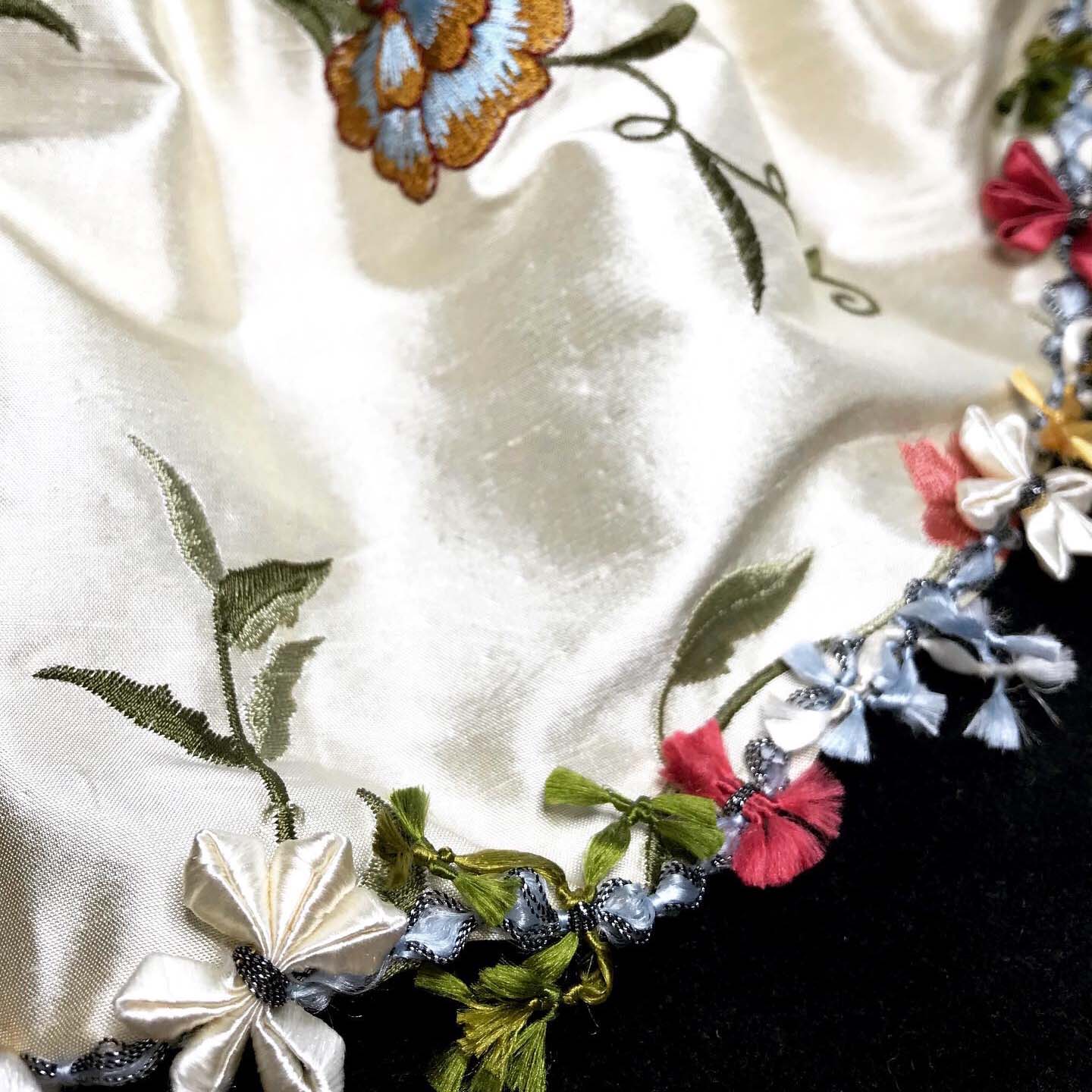 Complex Trims
At the end of this class, you should feel confident looking at historical examples and planning your own 18th c. passementerie projects. You will be able to design and create unique, 18th century-style passementerie trims to match any fabric and gown. And because we know life often gets in the way of the best plans, you have lifetime access to work through the course at your own pace.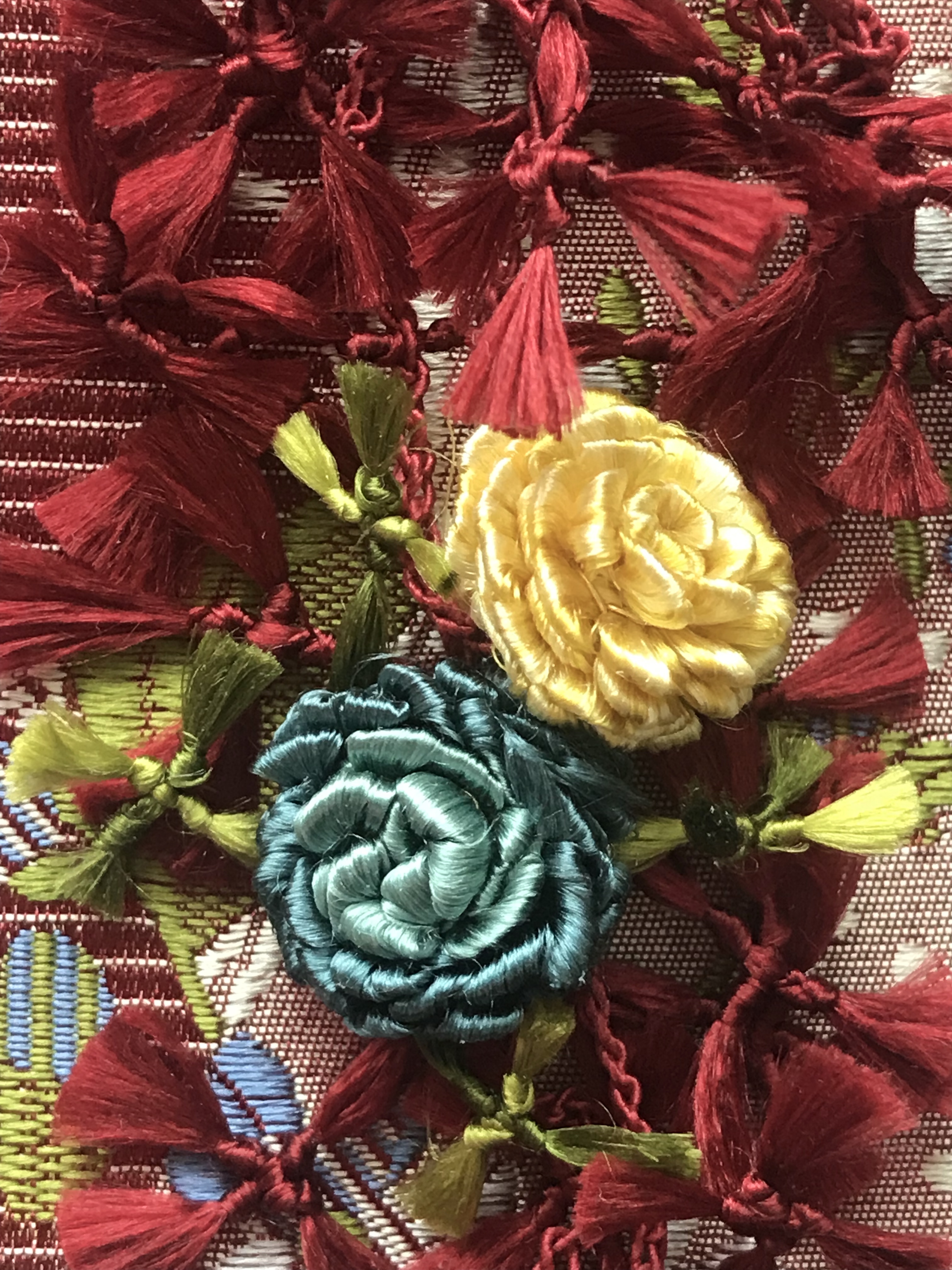 Additional Options
Pay over time, or select the modules that interest you most.
Check your inbox to confirm your subscription